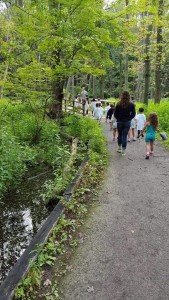 Welcome to Summer Camp! *NOW ENROLLING FOR SUMMER 2023 WEEKS 1-6* 
*WEEKS 7, 8, 9, 10 are FULL*
** Spots are filling quickly filling up quickly! **
Rich Beginnings' Summer Camp is offered to Kindergarten graduates (or RB Early K graduates) to children about to enter 5th grade. Our camp offers a summer full of activities that will foster growth in social, emotional, intellectual, cultural and physical areas of development. Link with more information can be found at the bottom of the page.
Each week children will experience different theme related activities with special visitors and/or theme related field trip. Daily outside adventures include organized games, trail exploration, playground time and water play. The campers will be provided with a wide variety of daily projects which will include arts and crafts, science, cooking, music and drama.
Summer Camp is led by our lead counselor who is certified in First Aid and CPR with years of experience and is assisted by full time counselors who have experience working with children.
Wrap care is provided at no additional cost. Official camp hours are 9:00 p.m. to 4:00 p.m. Wrap care 7:00 a.m. to 9:00 a.m. & 4:00 p.m. to 6:00 p.m.
Additional information: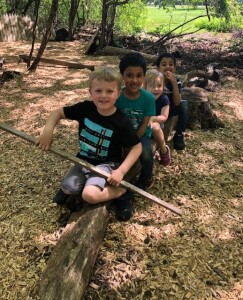 Tutoring is available for an additional cost. More information provided in the link below.
Sign up for the weeks you choose! *If attending RB in the fall, 2 camp weeks are required to save a spot* No schedule changes after June 15th.
Special lunch is provided on Mondays for an additional cost. (Optional)
Healthy snack options provided.
Children will have a personal cubby to store items such as waterplay gear, additional clothing, backpack, water bottle, etc.
The children will be grouped according to their age.
You may add dates ONLY if there are spots available.
To sign up:  ** WEEKS 7, 8, 9 & 10 are FULL**
Click on each link below and fill out each page – return to Rich Beginnings:
Attn: Cindy Sturcken
601 Edgewood Ave
Rochester, NY 14618
OR email completed form to [email protected]
No schedule changes after June 15th.
For enrollment form click the links:
Sign up form: Summer Camp Brochure 2023 page 1
Information: Summer Camp Brochure 2023 page 2
Field trips & special guests: Once enrolled Summer Information Packets will be emailed beginning of June.
Please note that Week 2 (July 3rd – July 7th) is only a 3-day week due to Independance Day. The charge for Week 2 will be $195.00
New Families to RB will receive a New Family Package with Summer Information included.
For more information, call 585-244-3650 and ask for Cindy or Jen
or email [email protected]
& check out our Facebook page.